Miss Joanne
I have had a passion for dance for as long as I can remember and my dream was to become a professional dancer and a dance teacher. I attended two local dance schools until I was old enough to go to the Northern Ballet School in Manchester, where I studied for three years full time on a musical theatre course. I worked hard and managed to gain the highest achievement as a dancer, as well as three teaching qualifications in ballet, modern and tap. In 1998 I was lucky enough to be a dancer onboard Carnival Cruise lines where I performed in front of hundreds of people weekly. After fulfilling my ambition as a dancer I then returned to my home town and set up a dance school, which has been operating for fifteeen years.
In 2009 I achieved a life long ambition and join a handful of people to pass the Fellowship ballet examination which is the highest accolades a teacher of dance can achieve.
I really enjoyed my training, and now my aim is to offer this to other budding dancers and make sure they have an equal amount of enjoyment as I did. My dream to teach dance is tremendously rewarding and to see my students performing on stage and achieving amazing examination results is fantastic.
Fully registered with:
Imperial Society for the Teachers of Dance (ISTD) in ballet, modern, tap and national
Imperial Dance Teachers Association (IDTA) in ballet, modern and tap
Fellowship status in ISTD ballet and Licentiate in IDTA ballet
First Aid Certified
CRB Approved
Fully insured
Miss Helen
I started dance and acrobatics lessons at a young age and then at 16 I left school to attend Preston Dance College where I studied for 4 years on the Professional Dancers and Teachers of Dance course. I continued my graded examinations including: Advanced 2 National, Advanced 1 modern, intermediate tap and intermediate Ballet. I successfully qualified as a Dance Teacher for the I.S.T.D gaining all 8 diplomas including DDI & DDE Ballet, Modern, Tap and National. I also enroled on a Foundation Degree in Professional Dance Practice at UCLAN at the age of 17 & I graduated in summer 2014.
I started teaching September 2010 -2014 for many schools in the North West, gaining experience teaching.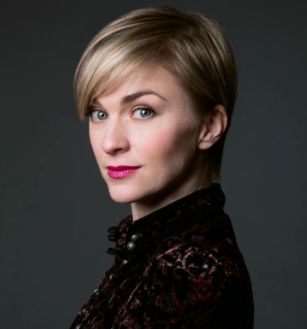 Lisa O'Hare
Lisa O'Hare is a professional actor/singer/dancer and has been working in professional TV and theatre for the last 20 years.
Her credits include Playing the title role in Disney and Cameron Macintosh's Mary Poppins in the west and worldwide for which she revived awards. Other theatre roles include Eliza in My Fair Lady, Sally Bowles in Caberet, Sibella in the original cast of A Gentlemans Guide to love and murder on Broadway which received a Tony award for Best musical. Tv credits include New Amsterdam, The Good fight, Castle, Undercovers. Lisa is thrilled to be back where it all began for her and to be teaching and mentoring the next generation of performers.